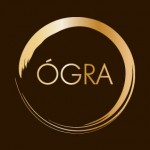 Coming soon!!!
We are delighted to announce that we will be providing Ógra Skincare Signature treatments at Cloghans Therapy Centre very sooon.
List of Treatments to look forward to:
Ógra Detoxing Lemon and Lime Wrap
Ógra Wild Heather Body Scrub
Ógra Healing Hands Treatment
Ógra the Ultimate Foot treatment
Ógra Peat Body Treatment
I assure you all of the treatments above are Divine, Therapeutic, will enhance and rejuvenate!